STOP IT MAX
---
STOP IT MAX® has been developed from the patented Stop It®,
only product to offer double protection.
It has all the advantages of the Stop It® and offers enhanced protection through the addition of an interior wall with considerably smaller openings, which allows bees and drones to come and go unhindered, bringing water, nectar and pollen to the hive, while acting as a barrier to hornets.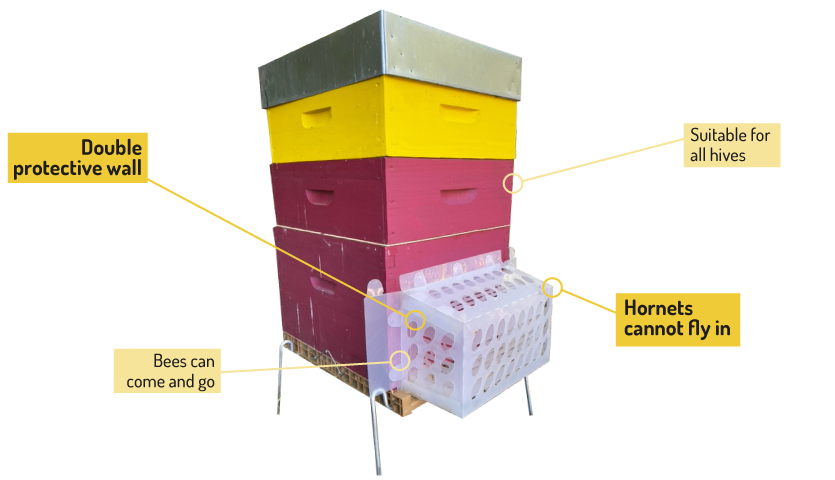 Bees have
free access to the hive
The exterior wall allows bees to return to the hive without having to slow down and to exit easily having already gained some momentum, while the interior wall acts as an inlet reducer, allowing bees to come and go unhindered, but acting as a barrier to any hornets that may have entered through the larger openings of the exterior wall.
STOP IT MAX
The gap between the two walls is designed so that bees can move around easily, while causing difficulties to hornets, which do not have the space to move around easily.
It provides bees with a defence zone, in which they can attack the hornets.
This device considerably reduces stress on bees at times of high predation and is effective at protecting the colony.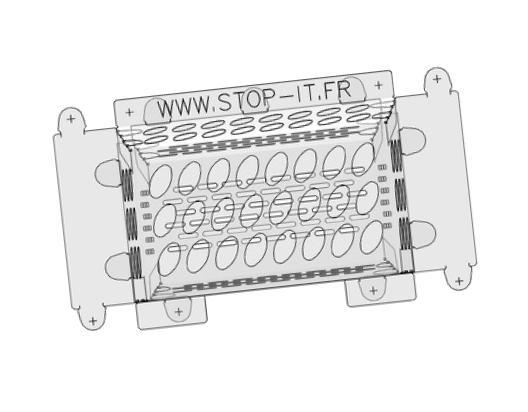 STOP IT MAX

is suitable for all types of wooden hives and mini hives without a front roof overhang
---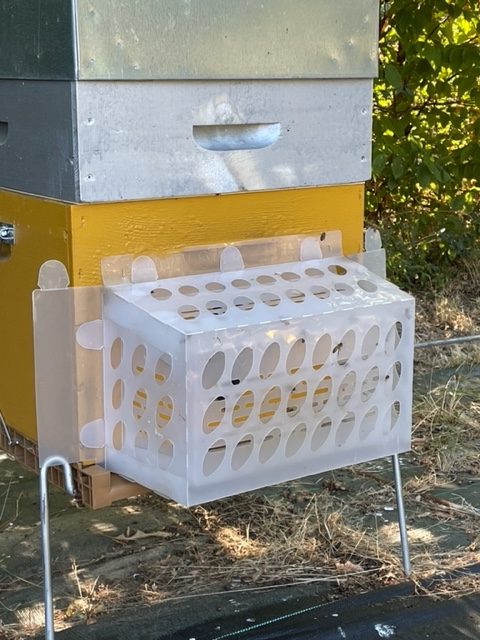 Easy to install,
light and portable
All you need is a stapler (or screw gun) and a pair of scissors, and you can install your STOP IT MAX defence system in 30 seconds.